Healthy Chocolate Chip Avocado Muffins
These muffins are a great way to start your day with as a quick and healthy on-the-go breakfast or also can be enjoyed as a mid-day snack.  They're made without flour, added sugar, and are peanut, tree nut AND dairy free*.
I do not like avocados.  (Insert gasp)  There, I said it.  I mean, I want to like them because of all the wonderful benefits they offer: nourishes your skin, acts as an anti-inflammatory, helps in weight loss and so much more.  But, I have just not developed a taste for them on their own.  That doesn't mean they've stopped me from eating them.  I'm that person who is a health freak and if I find something that's good for my family's and my health, I'll find a way to incorporate it into food or a drink somehow!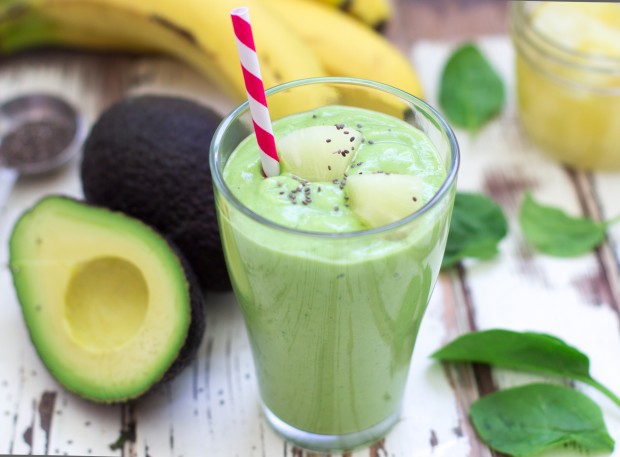 That being said, I've found a few tasty ways to incorporate avocado into foods that my family and I love, but without the taste that we don't love.  I was so excited when I came across these muffins on Pinterest a few years ago.  I was a little hesitant at first but I thought, didn't think I'd like them but I thought 'as long as there's chocolate in there, how could I go wrong'?!  Well, they proved me wrong!  These are delicious and not too sweet.
I have to admit, my boys noticed right away that they were not your typical run-of-the-mill chocolate chip muffins, which I've made for them a few times before.  These ones were kinda green looking-and not in the cool Ninja Turtles slime green colour.  They knew I was up to something…or rather hiding something healthy  in their food yet again!  No tricking them….
Not only are these muffins delicious, they are so much healthier than an ordinary chocolate chip muffin because of the added avocado.  Swapping out the butter (which I'm not dissing- we are a butter loving family!!) for avocado is a great way to add some wonderful monounsaturated fats to your diet-which actually helps to lower cholesterol.  Plus, they are made with oat flour*** ( click here for directions on how to make your own oat flour).  Also, these have NO added white granulated sugar because they call for maple syrup, unsweetened applesauce and dark chocolate chips to sweeten them.  The no added sugar part is a huge added bonus for me because I no longer use white granulated sugar.  I try so hard every day to limit the sugar intake for my kids and myself.  Not too easy when you have a serious sweet tooth like my youngest and I have :/  When a recipe does call for any added sugar, I now use Stevia.  Read more about Stevia here.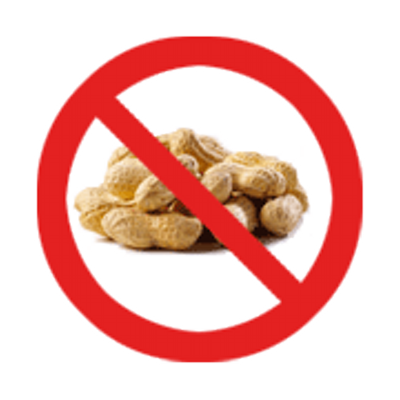 My oldest has a peanut allergy so I have to be careful of what chocolate chips to use.  My boys and I LOVE dark chocolate and I've been using Hershey's dark chocolate chips for a while now.  You can use the same (we're in Canada so I'm not sure if this exact kind are available in the US) or you can sub for your favourite kind of chocolate chips.  If you also have anyone in your family with a food allergy, remember to ALWAYS  carefully read the label** and ingredients list on everything to avoid a potential life threatening reaction.  Not only do I read the allergen statement (if there is one) AND the ingredients list on everything I buy at the grocery store, but I also re-read it again right before I begin cooking.
  I remember buying cereal once and I thought I had read the label correctly at the store only to read it again right before I poured my son a bowl and it had a 'may contain traces of peanuts' in super small font under the ingredients list.  Face palm.  I can't believe I didn't catch that.  You'd be surprised at how many times a food can be deemed as 'safe' one month and then the next month you buy it but it now has a may contain allergen(s) statement.
**click here on how to properly read a food label for allergies**
I hope you and your family enjoy these as much as we do.  I usually always make a double batch and then freeze some (individually wrapped) so my kids can take one in their lunch as a treat all week long.
Yield:

12 muffins

Ingredients:
2 1/4 cups oat flour***
1 tsp baking powder
1 tsp baking soda
1/2 tsp sea salt
1 large avocado
1/2 cup maple syrup
1/2 cup unsweetened applesauce
1 tsp vanilla extract
2 large eggs
1/2 cup dark chocolate chips (I use dark chocolate Hershey's Chipits.  You can also use Enjoy Life* mini chocolate chips if you're allergic to peanuts/tree nuts/dairy)
Preheat oven to 350 degrees F.
Line a muffin tray with liners or spray with coconut oil.
In a large bowl combine oat flour, baking powder, baking soda and salt. Set aside.
In a blender combine avocado, maple syrup, applesauce and vanilla.
Add blender ingredients to dry ingredients and then mix in eggs. Stir until well-combined.
Stir in chocolate chips.
Divide batter evenly among muffin cups for a total of 12 muffins.
Bake for 20 minutes (give or take depending on oven heat and altitude). Muffins are ready when the tops spring back after being touched.
Allow to cool for 20 mins before removing from muffin tin.
Store in an airtight container at room temperature for up to 3 days or freeze for longer.
Notes
You can try replacing with whole wheat flour but you will want to decrease the flour quantity by a 1/4 cup.
I've also made these muffins with ground chia and flax seeds before (never measured but approx 1/2 tsp of each)