It's still pumpkin season and this sinful dessert will knock your socks off!  It's elegant looking, it's simpler than you think to make, and it is SO good!
When I was a kid the only pumpkin food that I ever knew of was pumpkin pie.  Someone somehow most likely convinced me to gag a bite down and ever since I never ate anything with pumpkin again.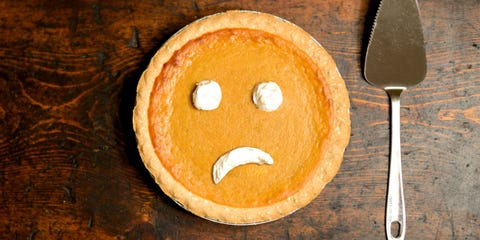 Fast forward 25'ish years later.  We're celebrating Thanksgiving and my Mom brings out dessert.  Pumpkin Roll.
'Uggghh.  I knew I should've brought dessert.' was the speech bubble above my head.  My mom kept telling us that it didn't taste like pumpkin pie at all and it was actually really good.
Luckily for me, I'm pretty good at trying anything at least once so I gave it a go.  I mean, I didn't want to be snobby, she obviously put a lot of work into it.  It was a rolled up cake!  I never even knew such a thing existed!  How do you even attempt to roll up a cake?!  It sounded very intimidating! (it's really not that hard though 😉 )
Let's just say, it was basically love at first bite – again.  Yet another sweet thing I can't refuse.  I sometimes wish I was a bit pickier of an eater – especially when it comes to desserts.
Pumpkin Roll now makes it's twice a  year appearance at Thanksgiving and Christmas dinners.  When making them, my Mom usually makes 2 at a time. She obviously knows I'm going to take some of the leftovers home, if there are any….
Mom wrangled me into helping her make them a few years ago and it does require a bit of patience; but trust me….it's totally worth it.
It has a mild pumpkin flavour and it's all rolled up into a cake-y/cream cheese spiraled roll of deliciousness!  Sooooo good you guys!!  This was the beginning of my love affair with pumpkin.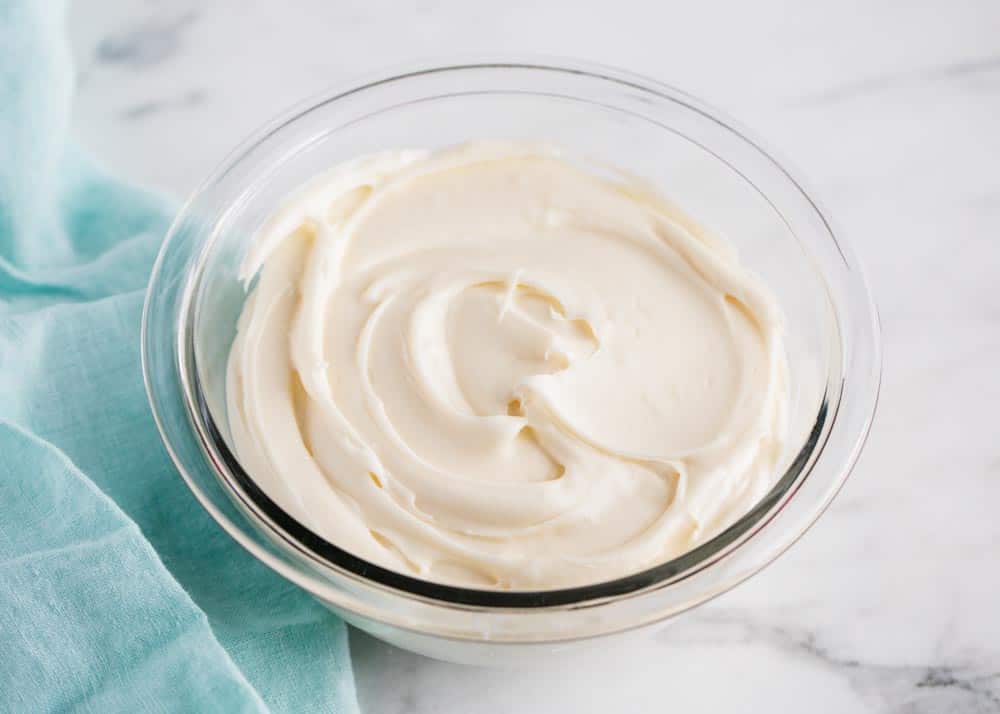 I think the secret that keeps my relationship with pumpkin going so strong, is cream cheese.  Without it, I honestly would not be able to eat it. The pumpkin flavour is just too strong for me.I really hope you enjoy this because how could you not?!
Print Recipe
Mom's Pumpkin Roll
I didn't think I was a pumpkin lover, until my mom made this one year and I got hooked! Perfect balance of pumpkin to cream cheese ratio makes this so delicious. 🙂
Equipment
Hand Mixer

Jellly Roll Pan

Parchment Paper
Ingredients
Pumpkin 'cake' ingredients
3

eggs

1

cup

sugar

⅔

cup

pumpkin

¾

cup

unbleached white flour

½

tsp

cinnamon

½

tsp

salt

1

tsp

baking powder
Cream Cheese Filling Ingredients
8

oz

cream cheese, softened

2

tbsp

butter

1

cup

powdered/icing sugar

½

tsp

vanilla
Instructions
Pumpkin 'cake' part
Preheat oven to 350°

In a large bowl, combine the eggs and sugar and beat with a hand mixer until thick and light yellow. Add pumpkin mixing until well blended.

In a separate bowl, combine flour, baking powder, cinnamon and salt. Add to the egg mixture, mix well.

Spread batter onto a lightly greased (optional) waxed paper/parchment paper lined jelly roll pan. Leave about an inch of overhang to make transferring of paper easier.

Bake @ 350 for 15 mins. Remove from oven and cool 15 mins.

Once cake is cooled, carefully grab the edges of the parchment paper to lift the cake out of the pan and slide it over to a flat, heat-proof surface.


From the top/short part of the pan, slowly roll the cake up in the parchment paper and set aside.

While the cake is cooling, prepare the filling.
Cream Cheese Filling
Beat together the cream cheese and butter.

Stir in the powdered sugar and vanilla. Blend until smooth.

Gently unroll the cake and evenly spread the filling over the cake, leave a ¾" border from all the sides so the filling doesn't spill out when rolling back up.

Re-roll the cake, carefully peeling off the parchment paper as you roll until it until it is off.

Wrap the finished roll tightly in plastic wrap, cover and chill for a min of 1 hr.

Before slicing, lightly dust with powdered sugar. Slice then end off to reveal the swirl of cream cheese.

Enjoy! Let me know how you liked it!
Notes
Refrigerate this in the fridge for up to 5 days.  Will also freeze nicely for up to 3 months.  Allow to thaw in the fridge for a full day if serving from the freezer.
Let me know how you liked it-did it turn you or your guests into pumpkin lovers too?!
Check out more holiday desserts here!