This Puppy Chow is NOT for our 4 legged friends, sorry pups!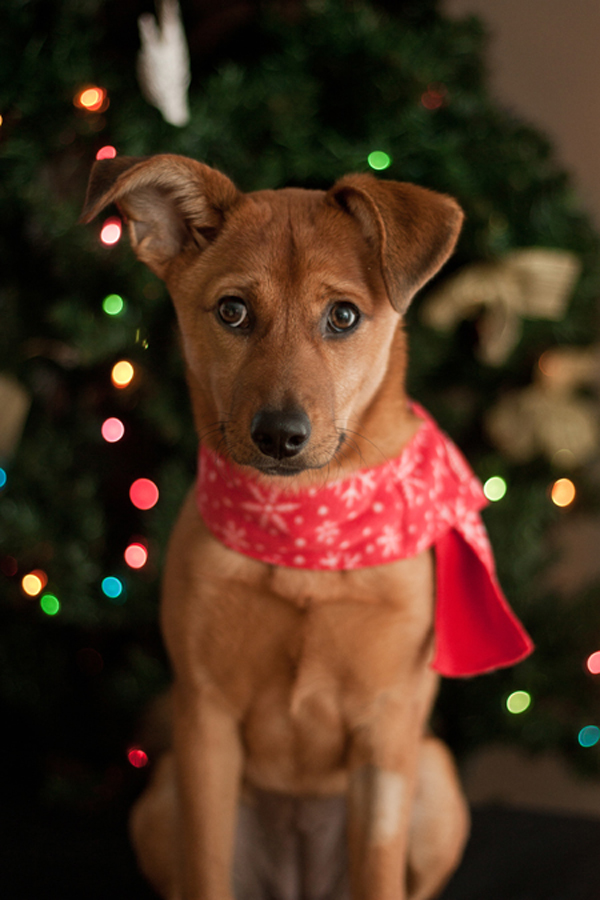 Puppy Chow is a nutty, chocolaty, crunchy, messy sinful and SO easy to make treat.  My Grandma Smith made this every year for Christmas when we were kids.  It was a fun and yummy treat all of us Smith grand kids seemed to love.  Grandmas always do make the best things, right!?
Now, just a couple of decades later, I've introduced it to my boys and it's already become a new favourite at Christmas time.
It's such a fun treat to put out at/bring to holiday functions.  There usually always seems to be one newbie that looks at it with 3 eyes wondering what the heck it is you're offering!  And once it's out, it definitely does not last long so make sure you grab a big handful before handing it over to others!
Since my oldest son, Reed, and I make Christmas Crack together; my youngest, Jack, and I started our own treat together two years ago – and Puppy Chow it is.  They were both a little hesitant to even try it at first (because it was something new), but now it's become a front runner in our Christmas baking lineup!
One of my boys has a peanut allergy so we use Wowbutter for this treat insted of PB. I've also seen so many different variations of this on Pinterest. Some people call it Muddy Buddies and some add extras to it such as adding popcorn, candy, sprinkles, nuts, pretzels…..We like it the way we've always made it but feel free to mix it up if that's what you want!
Puppy Chow

Total Time: 15 mins
Ingredients:
1 box

of Crispix cereal, 12 oz

1 cup 

chocolate chips – dark or milk chocolate

1/2 cup Wowbutter (Peanut Butter if you are not allergic)

1/4 cup

 butter

1 1/2 tsp

 vanilla
1 1/2 – 2 cups powdered sugar
Directions:
In a large pot, mix the Wowbutter, butter and chocolate chips on med-low until all are melted together, stirring frequently.
Dump in 1 whole (12 oz) box of Crispix cereal.  Stir very carefully and slowly (so the cereal does not end up as crumbs)until the cereal is coated evenly.

Carefully dump the whole potful into an extra large Ziploc bag or a clean large paper grocery bag.
Add 2 C of powdered sugar, close the bag tightly and gently turn and shake the bag to break up the clumps and to coat the cereal goodness evenly.
Add more powdered sugar if necessary.
Lay out on a baking tray for about 10 mins to cool.
Hope you like it as much as we do!!  Enjoy! 🙂
Check out some more fun and yummy Christmas treats to make for the holidays here.
We've never had leftovers once this snack is put out to eat, I especially hate to waste food….but just in case you have some left, it'll store good in an air tight bag or container in the fridge for about a week.  😉