Not Your Typical Salad
A few years ago, we were having our neighbour friends over for a bbq.  I wanted to make a salad for the get together, but I didn't want to make the same old Garden or Caesar or Greek salad for the occasion.  Nothing wrong with those mentioned salads, I enjoy them all the time.  I just wanted to try something different but delicious that would maybe get us out of our typical salad rut.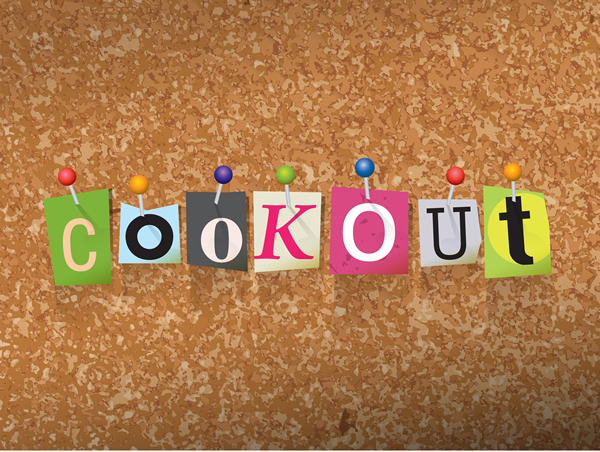 I remember coming across this beautiful, bright colourful salad and pinned it right away.  It looked so bright and vibrant with all of the chopped veggies and it definitely didn't look like any salad I've ever seen at a potluck before.  So, I made it.  I was a little skeptical of the avocado and cilantro dressing (see my Avocado Chocolate Chip Muffins post, you'll have read my love hate relationship with avocados), but I made it anyway.
Prior to making this recipe, I had never tried cilantro before.  I remember someone on the Food Network saying 'with cilantro – either you love it, or you think it tastes like soap!'  Well, I liked it.  It wasn't love at first bite, but after using it a few more times and garnishing fish tacos with tonnes of cilantro, I have now grown to love it!
Did you know there are actually benefits from eating cilantro?  Me neither until I did a little research.  Cilantro has actually been known to lower blood sugar level, protects against colon cancer, promotes healthy menstrual function and can even lessen anxiety.  Who knew!?
I've even made this salad, complete with adding the dressing, and have it sit in the fridge for a couple of hours just so the yummy garlicy avocado and cilantro dressing soaks into all the veggies*.
This recipe is so versatile.  You could enrich your protein intake by adding a grilled chicken breast or strips of steak, even fish.  I have to say, every time I make this salad, it never disappoints.  It's bright, it's colourful, it's healthy and it's such a delicious salad.  I hope you enjoy it also!  Give it a try ~ you'll be a hit at the next family gathering or friends potluck!!
Gluten-free

Ingredients:
Large head of romaine or red leaf lettuce
15 oz. can black beans, rinsed and drained
1 large orange and red bell pepper
1 pint cherry tomatoes
2 cups corn (I use frozen, thawed but grilled and fresh off the cob would be good too!)
5 green onions
1 stalk of celery, diced
Optional: avocado, sliced thin

Dressing:
1 cup loosely packed cilantro, washed, stems removed and chopped
1/2 avocado
2 TBSP. fresh lime juice (about 1/2 lime), more to taste
2 garlic cloves
1/3 cup olive oil
1 1/2 tsp. white wine vinegar
pinch of sea-salt
Instructions:
To make the dressing: add the above ingredients into a food processor or a blender until smooth. Taste and adjust seasonings if necessary.
Rough chop romaine, bell peppers, tomatoes, and green onions.  Add all the ingredients to a large bowl and toss with the creamy avocado dressing.
*I do NOT recommend adding the lettuce to the salad until right before you're ready to serve it.  I've found that the lettuce tends to get wilted and a touch soggy from sitting in the dressing after a while.  Although that being said, I still eat whatever is left over the next day-wilted lettuce and all!!  It's way too yummy not to!